Customs clearance of cargoes is a primary activity of Transel. Being a leading Russian customs broker, we offer a package of integrated services, as well as non-recurrent services of the customs agent.
All necessary procedures are carried out in strict compliance with the current legislation of the Russian Federation and standard regulations, which allows to undergo all the stages of customs clearance of various specification quickly.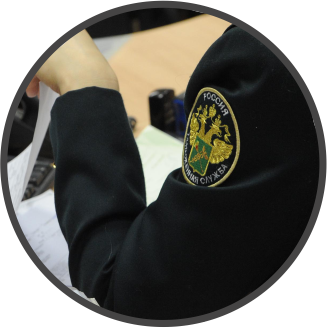 Our Offers:

import clearance;

export clearance;

customs clearance of excise goods;

placement of cargoes at temporary storage warehouses;

remote release;

customs e-declaration;

customs clearance of cargoes.



We succeed in working with customs control authorities not only in Moscow, but also in the Bryansk, Kaluga, Kursk, Pskov, Smolensk and Tver regions, ensuring high quality of services provided and legal transparency of all procedures taking into account business interests of our customers.

Transel has been working in the market of foreign economic activity for over 13 years. For that time our experts have carried out more than 10 000 operations of customs clearance of both simple cargoes and commodities which demand complex logistics solutions and special conditions of declaring.

It is constant monitoring of the legal framework that allows us to react to changes during customs clearance on a timely basis and guarantee its successful result. Transel has effective experience in cooperation with representatives of the state control authorities and takes full responsibility for actions performed on behalf of the grantor (customs applicant) as part of the customs services provided.

Every customer is important to us, therefore, we apply only an individual approach and provide a personal manager for an immediate solution of problems in foreign trade optimizing your temporary, financial and economic resources.

The cost of customs operations support depends on:
- scope of services performed

- specification of the cargo

- logistics scheme and other factors.







WE KNOW VERY WELL THEIR WORK AND APPRECIATE IT OUR CLIENTS

TRANSEL - WE TRUST MOST IMPORTANT