Are you going to engage in foreign trade? Or maybe you have already faced with the necessity to obtain multiple certificates required to transport the goods through customs? The certification issue is especially acute with foreign trade transactions as it is time- and effort consuming. Transel reacted to this issue with prudence - we offer a new service on resolving all customs certification issues.

Fast and high-quality certification is a cornerstone of successful foreign trade!

According to the Law of the Russian Federation, all goods imported from other countries require mandatory certification and a thorough inspection at the customs. Export of goods also requires certification. The certificates are issued by government authorities of the country, but this procedure takes too much time. We will help facilitate the process by providing you with all the necessary documentation at the most favorable terms!

Mandatory shipping documentation to be submitted to the customs of the Russian Federation: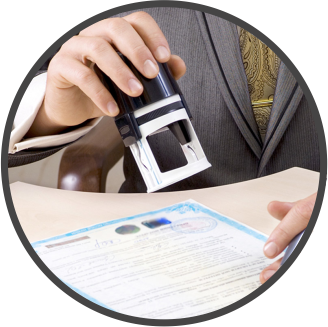 Certificate of Goods Origin;

Phytosanitary Certificate;

Certificate of Safety;

Hygiene Certificate.
We will help with certification and save your time and money!

Contact us for assistance, and improve your foreign trade efficiency.




Certificate preparation services package saves your time and ensures easy goods transportation through customs.

Our many years' cooperation with certification authorities and laboratories enables us to facilitate the shipping documentation receipt process.

We guarantee the observance of certification rules and absolute confidentiality.

The certificates are valid in Russia, the CIS countries and beyond.






WE KNOW VERY WELL THEIR WORK AND APPRECIATE IT OUR CLIENTS

TRANSEL - WE TRUST MOST IMPORTANT