International Cargo Transportation
Transel offers comprehensive solutions for international cargo transportation with elaborate logistics and insurance policy. Many years of partnership with major international shipping companies and freight forwarders make it possible to deliver the cargo to the destination specified by the customer in strict compliance with the deadline. If necessary, we also provide related services on customs clearance and further cargo transportation in the territory of the Russian Federation.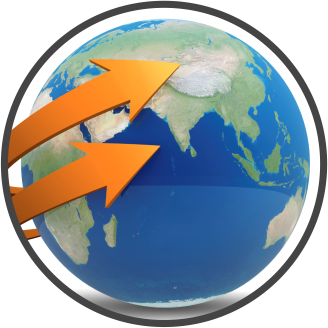 consolidated cargo shipping;

multimodal transportation;

container transportation;

cargo transportation with special shipping requirements;

safe storage at warehouse terminals;

cargo shipping with complete customs clearance.
Our many years' experience in international transportation allows us to offer our clients the highest level of logistics services with minimum financial expenses and perfect quality. We offer:



Furthermore, our specialists will prepare complete shipping documentation package, including, if necessary, the certification of the goods transported. They will also offer favorable insurance options under agency agreement terms? which will provide full financial protection against possible risks.

Transel experts will develop customized logistics solutions for you to optimize your business interests and reduce transportation expenses. We deliver cargoes by all types of transport ranging from air and sea shipping to special REF containers. Our well-developed branch network makes it possible to arrange transport to the most remote and hardly accessible regions of the Russian Federation.

We hold ourselves out at the foreign trade market as a client-centred company, that is why we pay particular attention to building up case-by-case schemes for each client, both for individuals and legal entities. In order to raise promptness of work and serve the interests of the client, we can provide you with a personal manager for cargo tracking.

If you need a reliable company with years of experience in international transport and impeccable reputation supported by an extensive customer base, call our specialists: +7 (495) 775-84-00 (Moscow), and we will offer you the best logistics solutions.






WE KNOW VERY WELL THEIR WORK AND APPRECIATE IT OUR CLIENTS

TRANSEL - WE TRUST MOST IMPORTANT