Do you want to make yourself safe from eliminating risks of cargo damage and loss during transportation? Then you will need cargo insurance which will cover all expenses on restoration and damage of your commodity on the way or at the warehouse. Transel offers the most favourable conditions of cargo insurance at all stages of its transportation. Provide guaranteed safety and complete reimbursement with the help of experienced insurance brokers of Transel!

Get More Benefits from Cargo Insurance!

Do you need guaranteed cargo insurance from the first stage of loading to unloading at a warehouse or retail outlets?
We are ready to provide necessary guarantees that will cover all expenses in case of unforeseen situations.
What are the benefits from Transel agreement conclusion?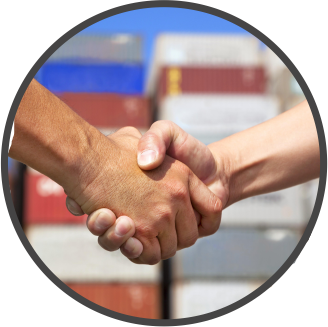 We provide the whole range of logistics and broker services at the professional level, which significantly mitigates your risks during transportation of goods on the territory of Russia and abroad.

Execution of the insurance agreement offers the greatest benefit for a customer including complete compensation from loss or damage of the commodity at each stage of its transportation and storage.

Transel collaborates with leading insurance companies of Russia and German, due to which insurance conditions are carried out in compliance with the Russian and foreign requirements.

We will choose the most convenient insurance scheme for you.

Cargo insurance is an obligatory requirement to commodity transportation abroad. Minimizing risks, you will scale up your business efficiency, and we will help in it!

Contact us and order this service through the contact form or by phone +7 (495) 775-84-00.






WE KNOW VERY WELL THEIR WORK AND APPRECIATE IT OUR CLIENTS

TRANSEL - WE TRUST MOST IMPORTANT